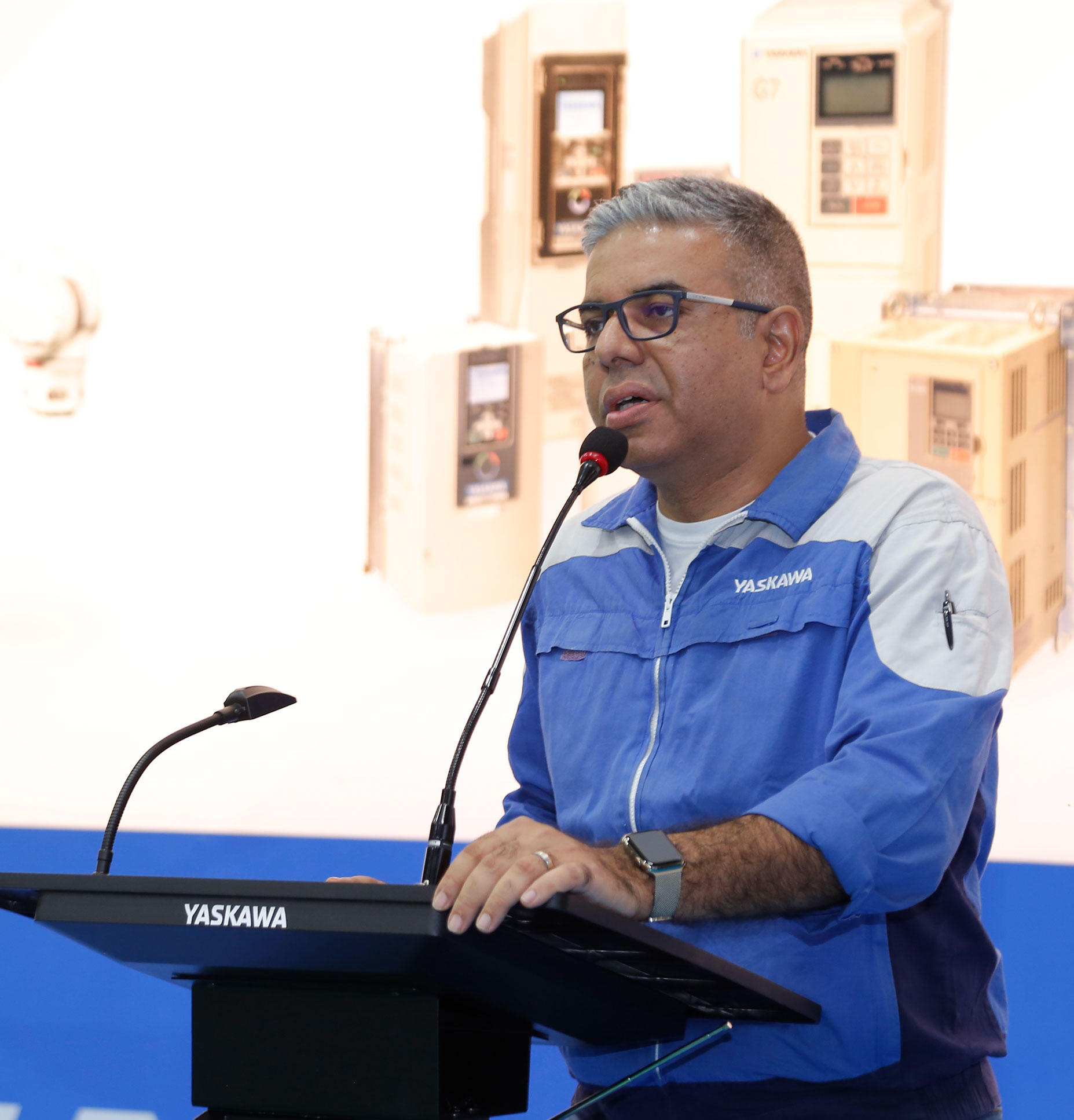 Sanjeev Madhavan
(Sr. General Manager – Sales & Marketing)
Working at Yaskawa, a global leader in automation, has given me exposure to global best practices in systems and technology. The organization's culture is merit-based, encourages creativity, and fosters team spirit. The environment breeds positivity and a culture of continuous learning that ultimately leads to a superior customer experience.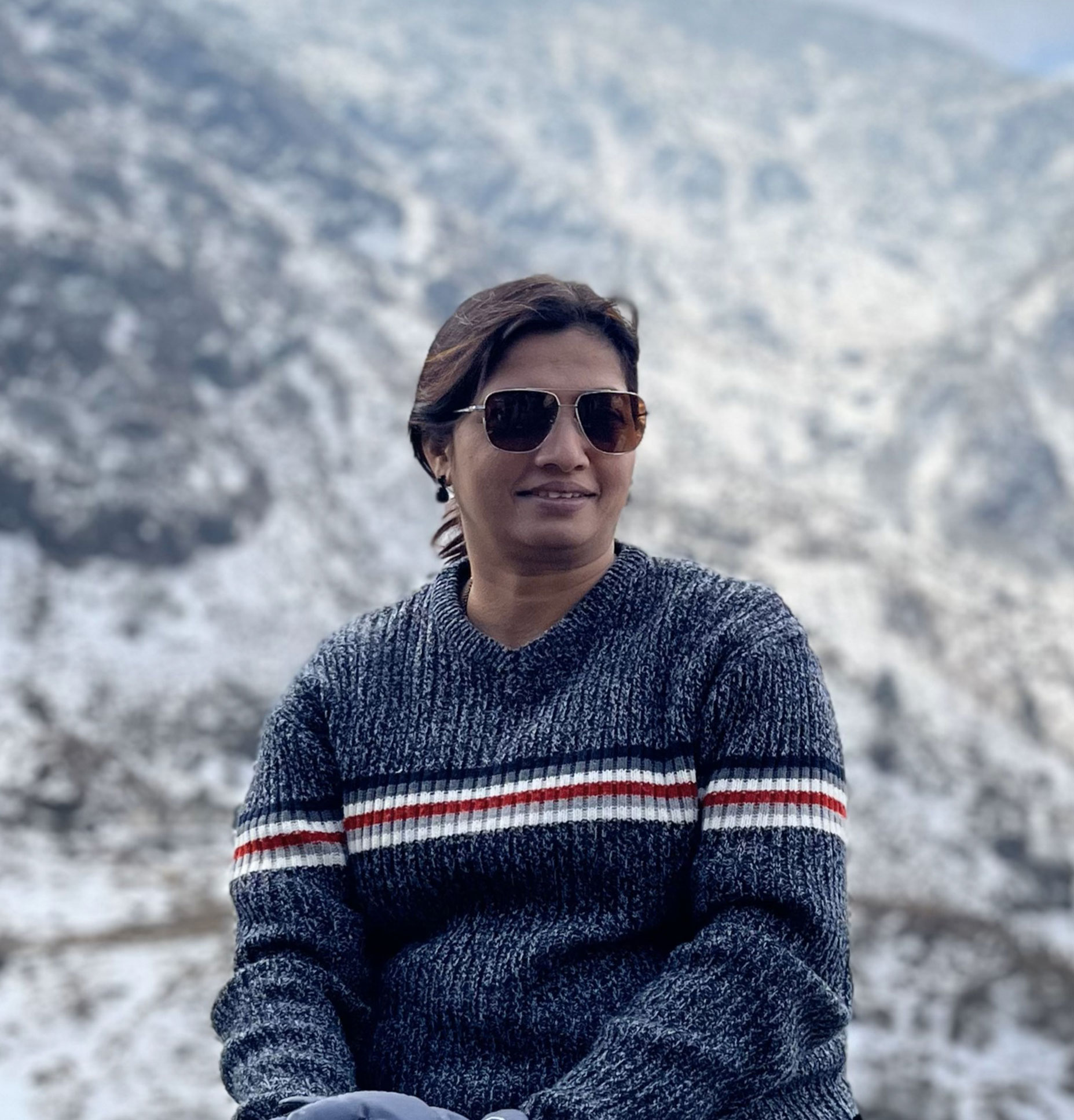 Shaila
(Asst. Manager – Sales & Marketing)
Yaskawa's open-door policy has established trust, transparency, and ease of communication among us, fostering a collaborative workplace culture. Management's policy of job rotation for an employee allowed me to fit my acquired skills efficiently to achieve my organizational goals. A clean and caring work environment, promoting work-life balance, and festivities celebrating milestones and special events are all the more reasons for me to feel privileged to be a part of YASKAWA INDIA.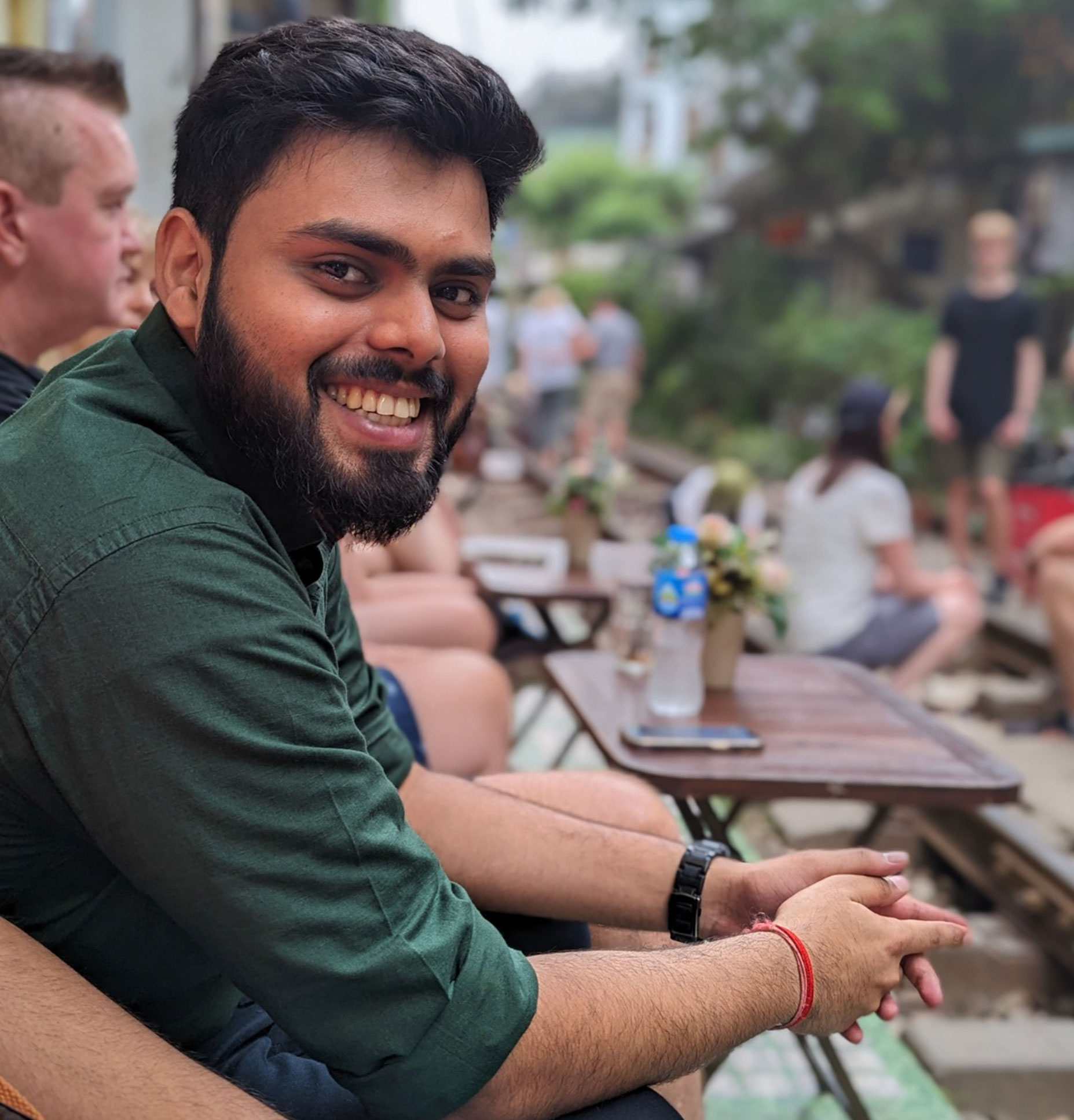 Sunay D
(Engineer – Engineering & Solution Support)
At Yaskawa, as a Panel Design Engineer, I gained valuable experience creating and optimizing electrical control panels for automation projects. I focused on designing and implementing complex control systems, adhering to industry standards and customer needs.This enriched my understanding of industrial automation and fostered creativity in an innovative, improvement-driven environment.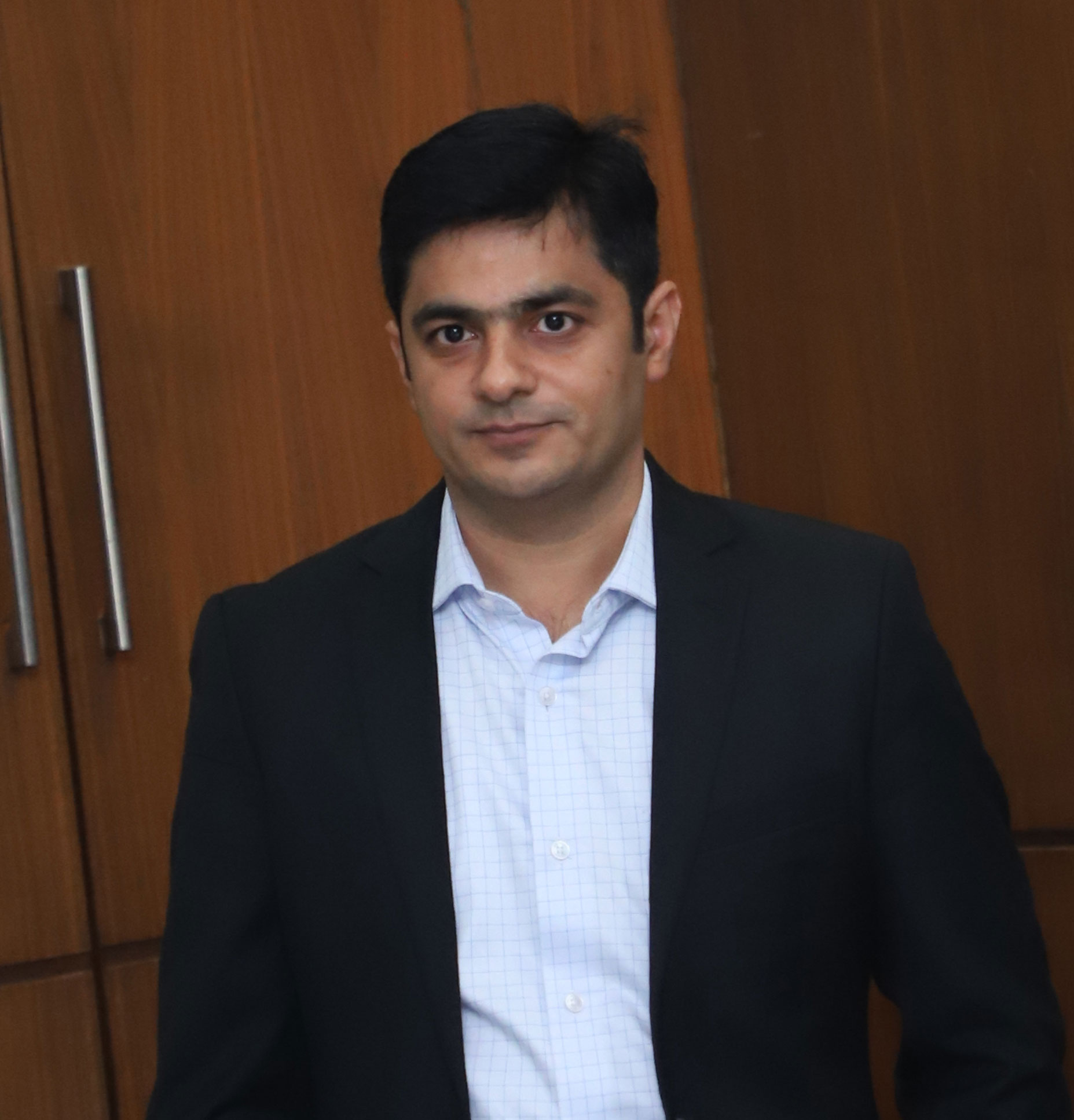 Alok Pandey
(AGM-Sales & Marketing)
I've been with Yaskawa India for 10 years now, and I can unquestionably say it's the most excellent company where individuals can work. It's a place where everybody feels like family or having a place to the same community working together towards a common objective. The leadership team is receptive, straight forward in their dealings and always available to support and guide us in our work. I'm glad to be a part of such an energetic, supportive and imaginative company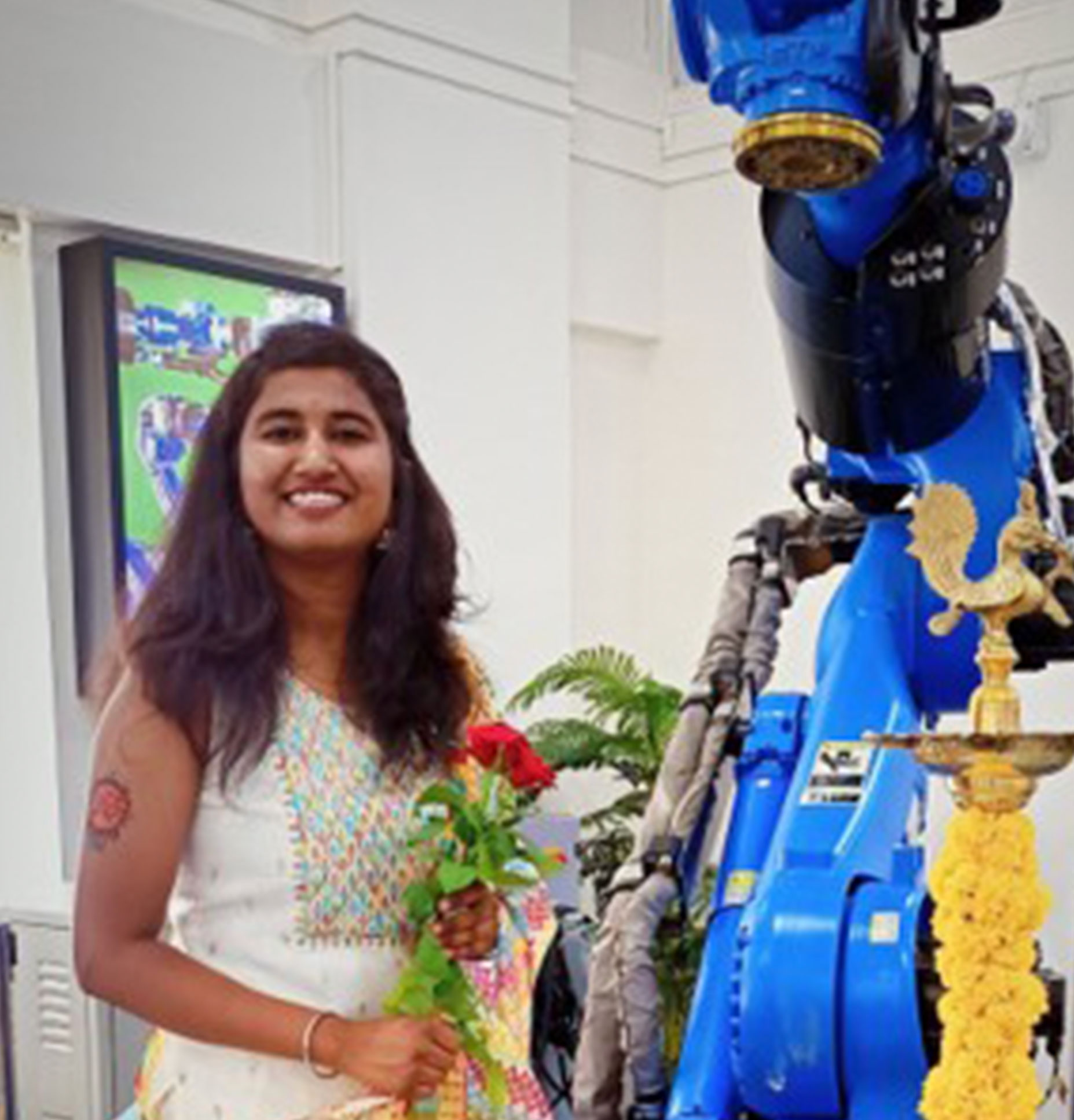 Vedanti S.Kolhe
(Engineer- Sales & Marketing)
As I conclude my inaugural year with Yaskawa India, I reflect upon a remarkable journey full of learning opportunities. Yaskawa has provided me with a clear path to follow in order to achieve my goals. I want to thank my managers and colleagues for their continuous support. I feel incredibly lucky to have started my career with Yaskawa India Pvt. Ltd.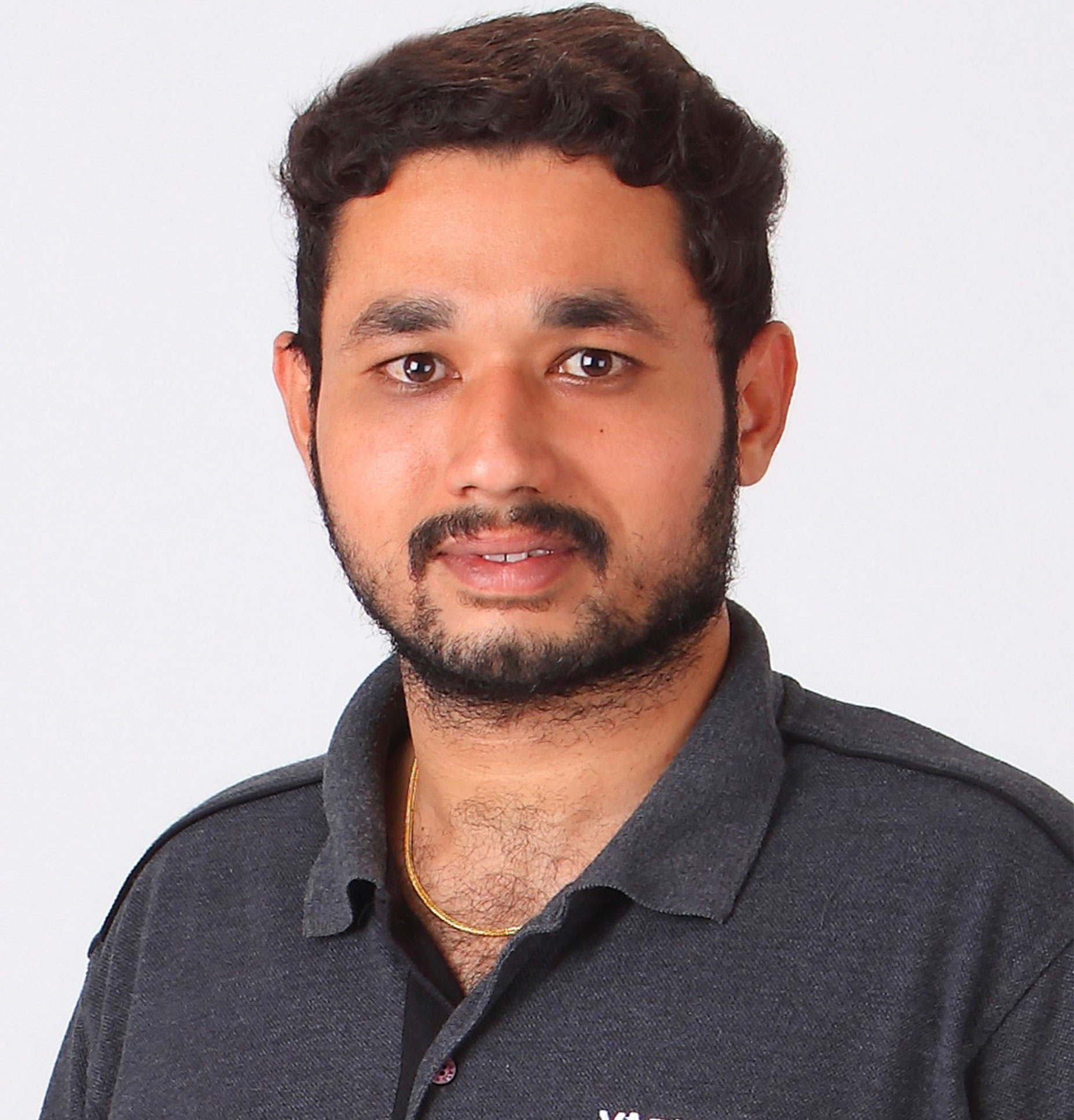 Pradeep Srinivasan
(Asst. Manager- After Sales & Service)
I started my career in YASKAWA as an Engineer like a small sapling, and now I am proudly growing into a nourished tree by applying my skillset daily. Leadership encouragement and support are a great source of strength for me to forge ahead with a positive impact on all our beloved customers at YASKAWA. YASKAWA has given me all the freedom to learn and upskill even more for my future golden era, which has given me a clear vision to aim for.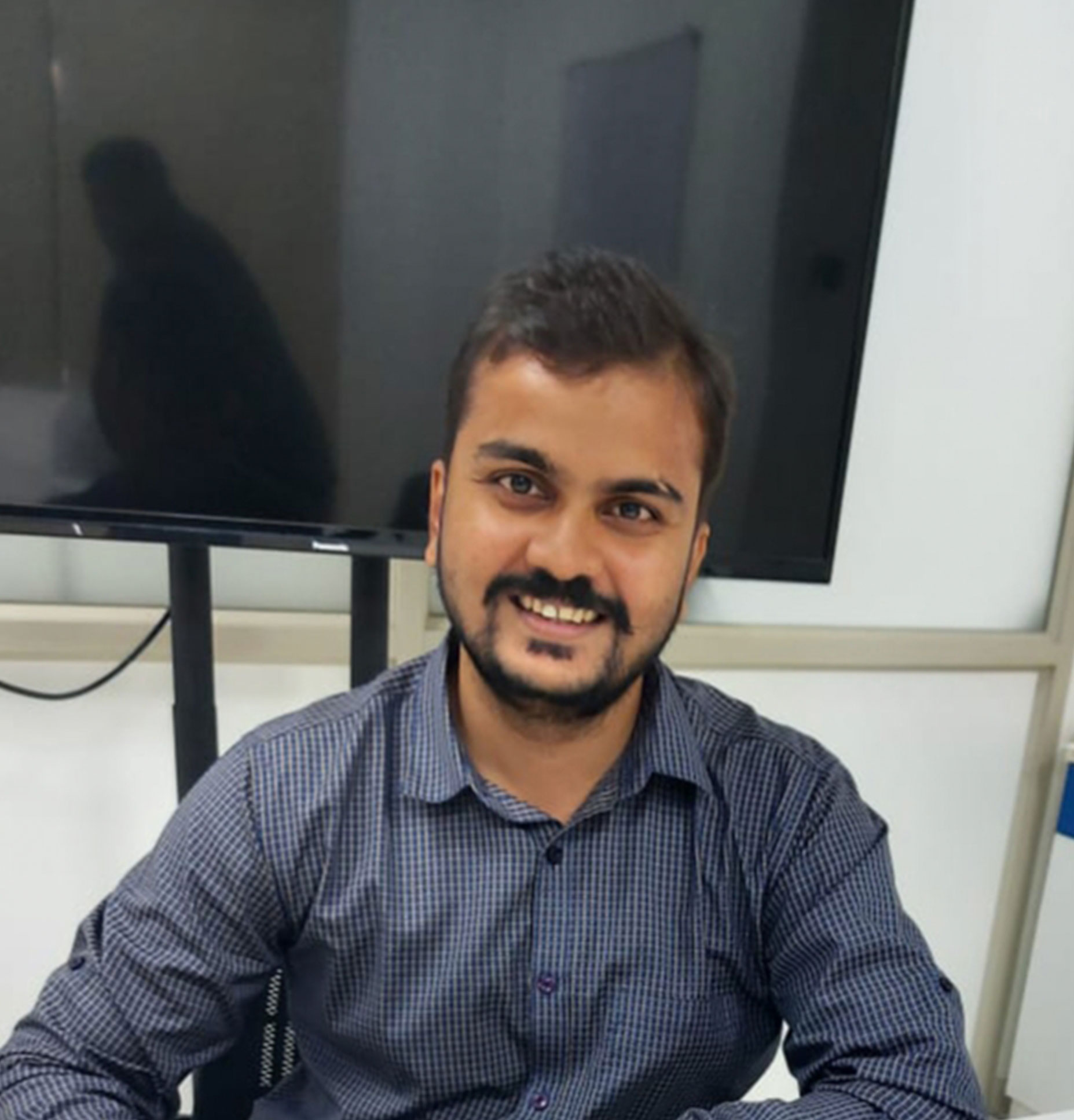 Digant Shah
(Asst. Manager- Sales & Marketing)
Working at Yaskawa has been amazing and incredible experience. Yaskawa has provided me with the opportunity to work on cutting-edge technology and collaborate with highly skilled professionals. Company's commitment to innovation and excellence is inspiring. I have felt supported and challenged in my role every day, learned a lot, and developed my skills as a sales professional. I am very grateful for the chance to work and be a part of at such a great organization.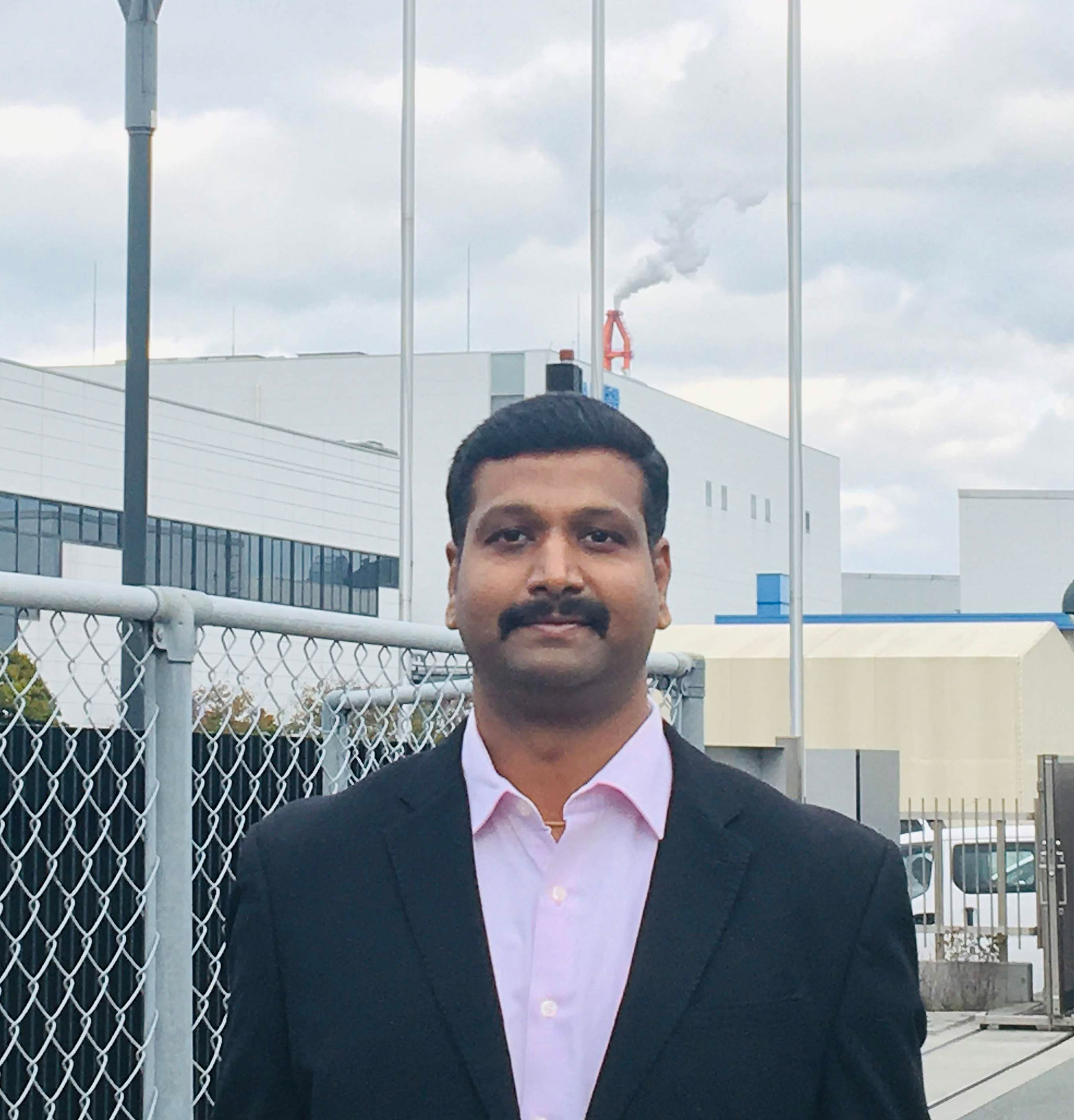 Sathiya Murthy
(AGM- After Sales & Service)
Since 2008, I have been a part of the team at Motoman Motherson robotics limited, which is now known as Yaskawa. Throughout my time here, I have enjoyed a great learning and challenging work environment that has kept me going and growing and it continues to do so. In Yaskawa, every employee's opinion is valued, which is a key strength in terms of their contribution to the organization.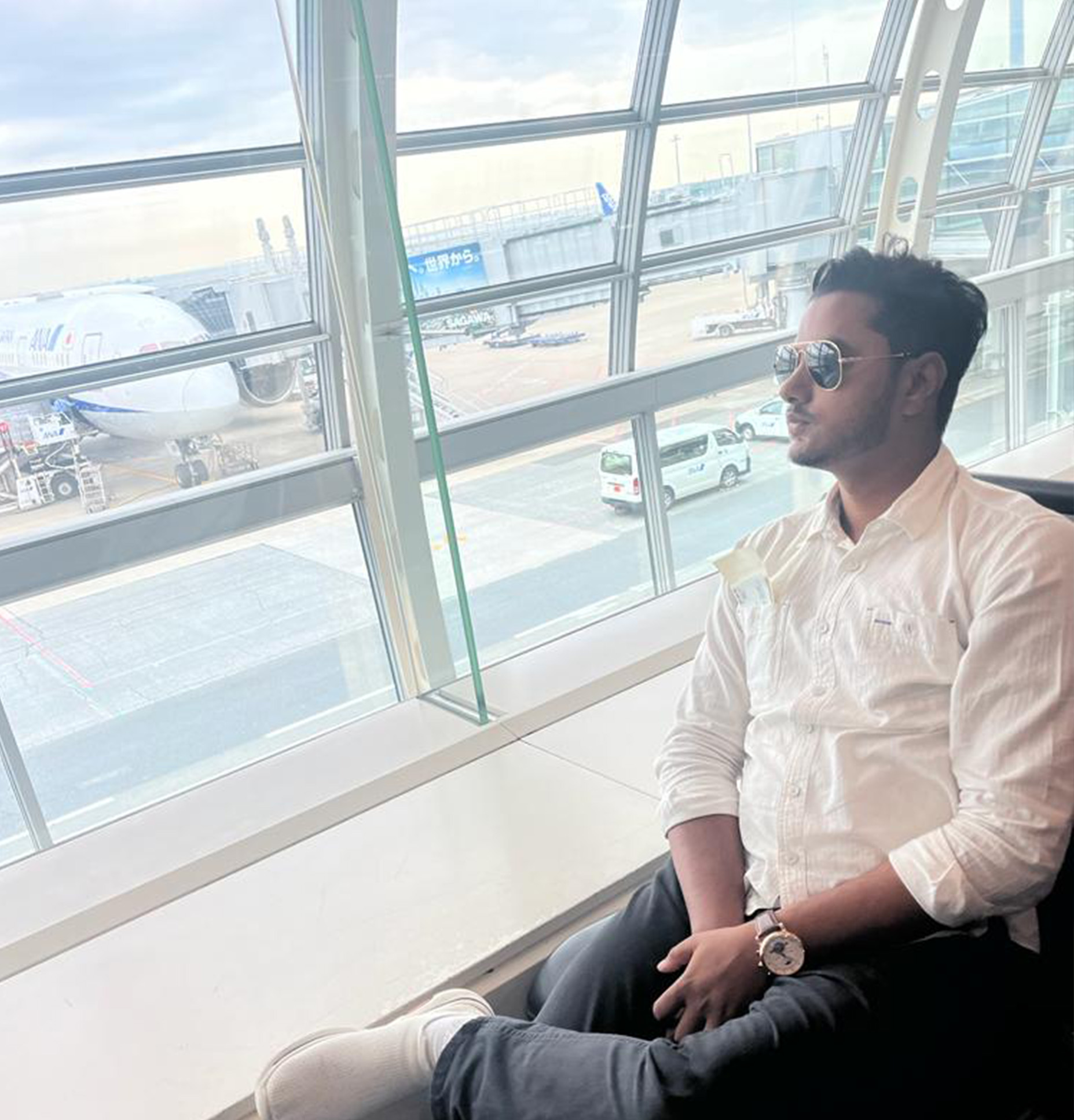 Fezal
(Asst. Manager- After Sales & Service)
Having been associated with YAKSAWA India, I've found immense satisfaction in the company's values and culture. Starting as an engineer in after-sales, I've grown to a senior role and have been continually impressed by our collaborative and goal-driven approach. The camaraderie and dedication of my colleagues in delivering outstanding customer service is inspiring. Each day brings fresh learning opportunities as we tackle new challenges. Company's working environment has not only nurtured my professional growth but also fostered personal development, and I'm excited for the journey ahead.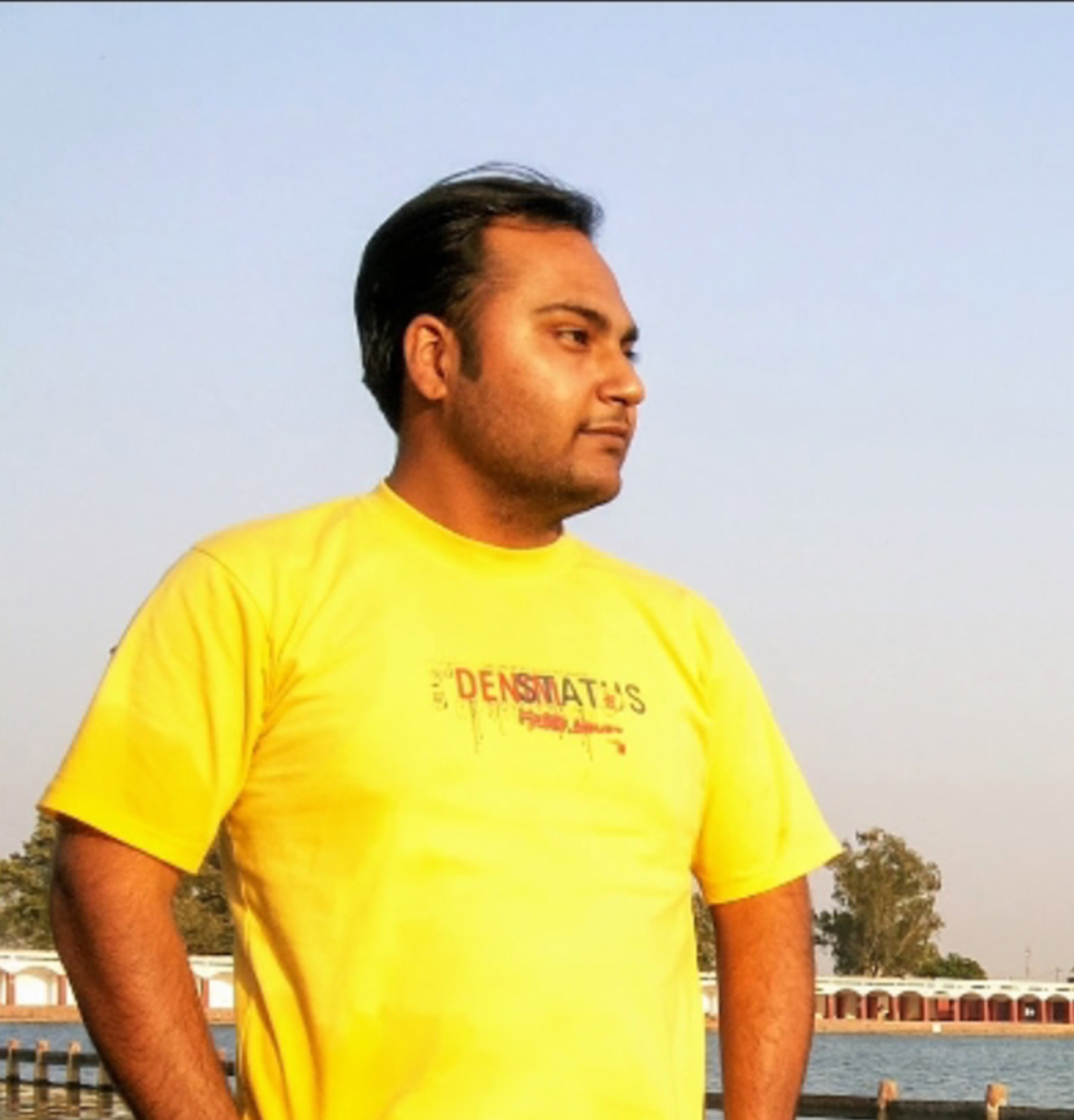 Deepak Verma
(Asst.Manager - SCM, Operations)
My journey with Yaskawa India began in 2022. Since then, my experience has been truly enriching as I've embraced fresh knowledge and embraced career opportunities. Yaskawa has provided me with a platform to confront novel market challenges, enabling me to successfully achieve my targets and aspirations. I extend my heartfelt gratitude to the management and my colleagues for their unwavering support and belief in me. Working here has endowed me with a profound sense of luck, and I am proud to contribute to such an exceptional organization.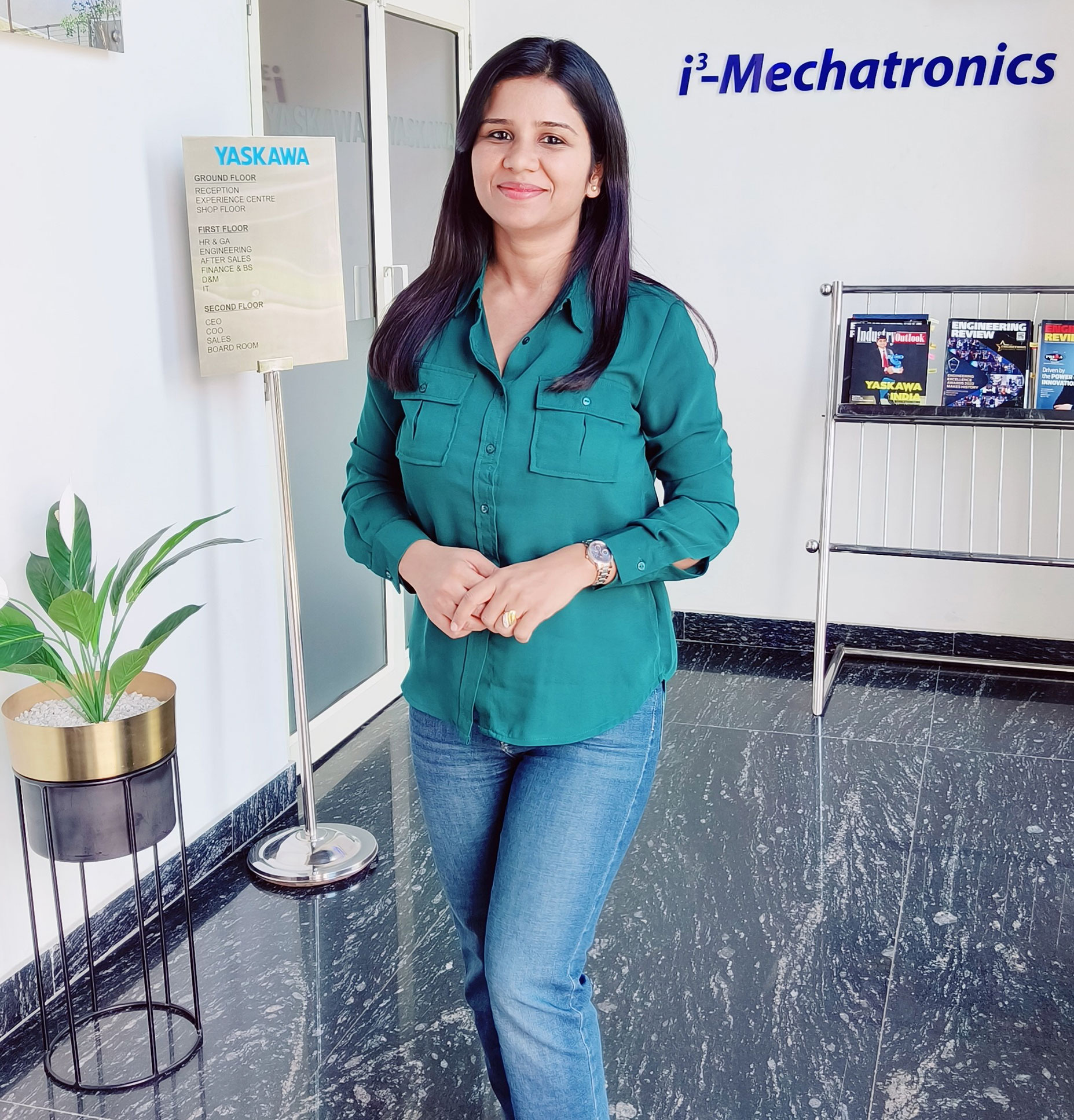 Ayushi Rajendra
(Asst.Manager - System Engineering)
I have had the privilege of a remarkable tenure at Yaskawa India spanning approximately 8 years. Throughout this period, my growth has been not only confined to my specific domain, but also enriched by substantial cross- functional insights which has helped my overall business understanding. Yaskawa's policies and proactive dedication to employee well-being are truly noteworthy. The environment is facilitated by supportive peers, possessing an abundance of professional experience. This setting provides ample exposure for individuals to effectively demonstrate their capabilities and talents. Overall, my journey thus far has been a commendable one, and I anticipate the continuation of this positive trajectory in the times ahead.