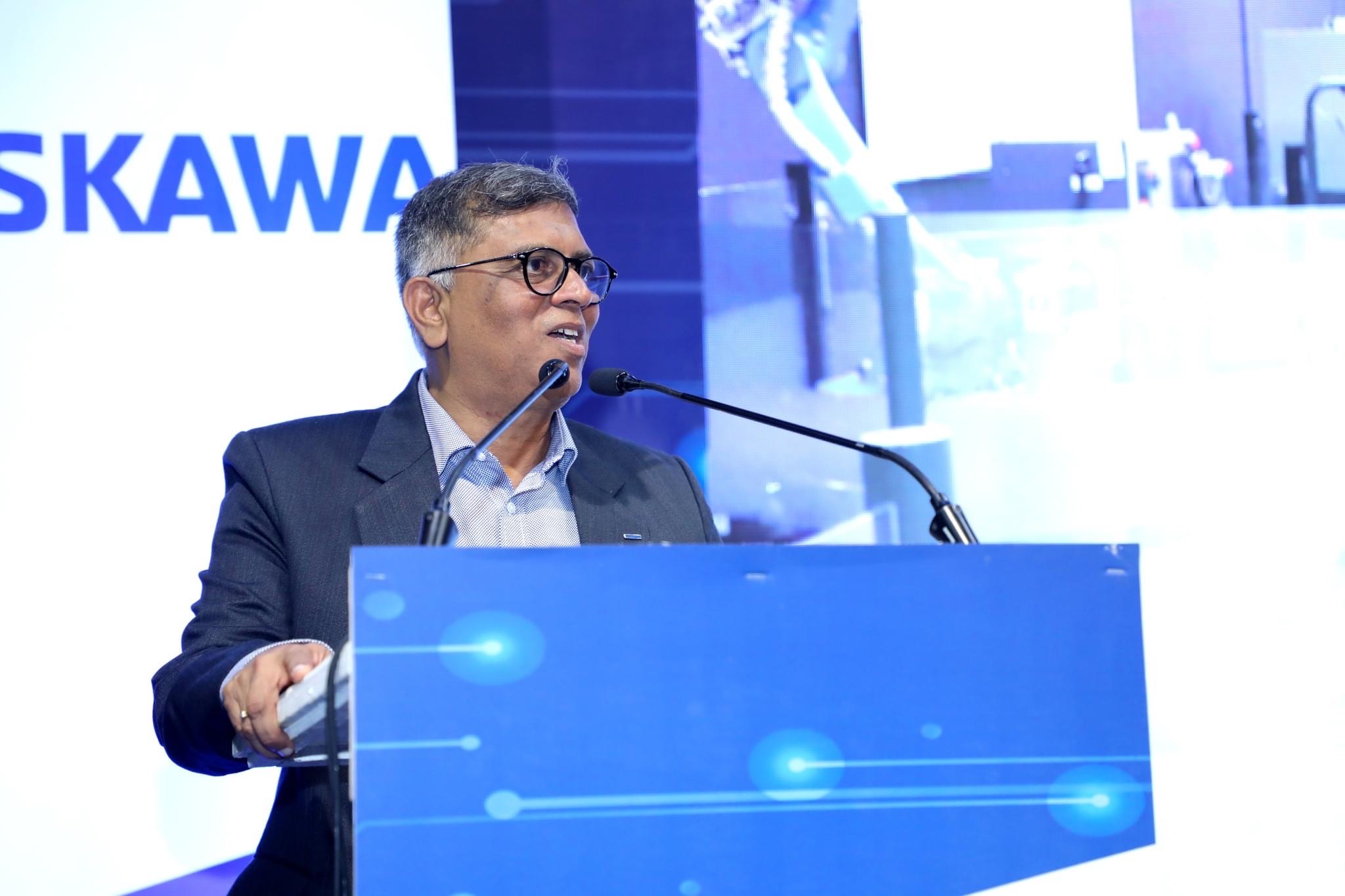 Shailendra Salvi, President & CEO
We, Yaskawa India Private Limited, being a subsidiary of a Century old and renowned organization YASKAWA Electric Corporation, Japan, which has introduced the concept of "Mechatronics" to the world, is committed to provide innovative technologies and products and ensure top notch quality through effective internal management.
As Yaskawa's Management Principles states "Our mission is to leverage the pursuit of our business to contribute to the advancement of society and the well-being of humankind" we are committed to contribute to solving customers' management issues in addition to creating new added value to society, through evolution of core businesses, and expansion into new fields by applying mechatronics technology.
In order to keep realizing the above, we have set our long-term business plan Yaskawa Vision 2025 which lays the following roadmap:
(a) Automation and optimization of factories through i3-Mechatronics
- Realize revolutionary industrial automation through i 3-Mechatronics
- Pursue and achieve global No.1 share in robotics and motion control segments
(b) New fields of mechatronics application for sustainable social development
- Determine business commercialization by exploring and demonstrating fields in which mechatronics technology can be applied i.e Energy Saving, Food & Agri, Clean Power, Humatronics etc.
We request our partners, customers and other stakeholders join hands and be part of our pursuits in creating a business model which augurs sustainable growth and become good corporate citizen.
We are confident that our above efforts coupled with our dedicated and enthusiastic workforce, will realize our goals of contributing to the society and humankind and make our company an organization of the future.
Warm Regards, Shailendra Salvi President & CEO