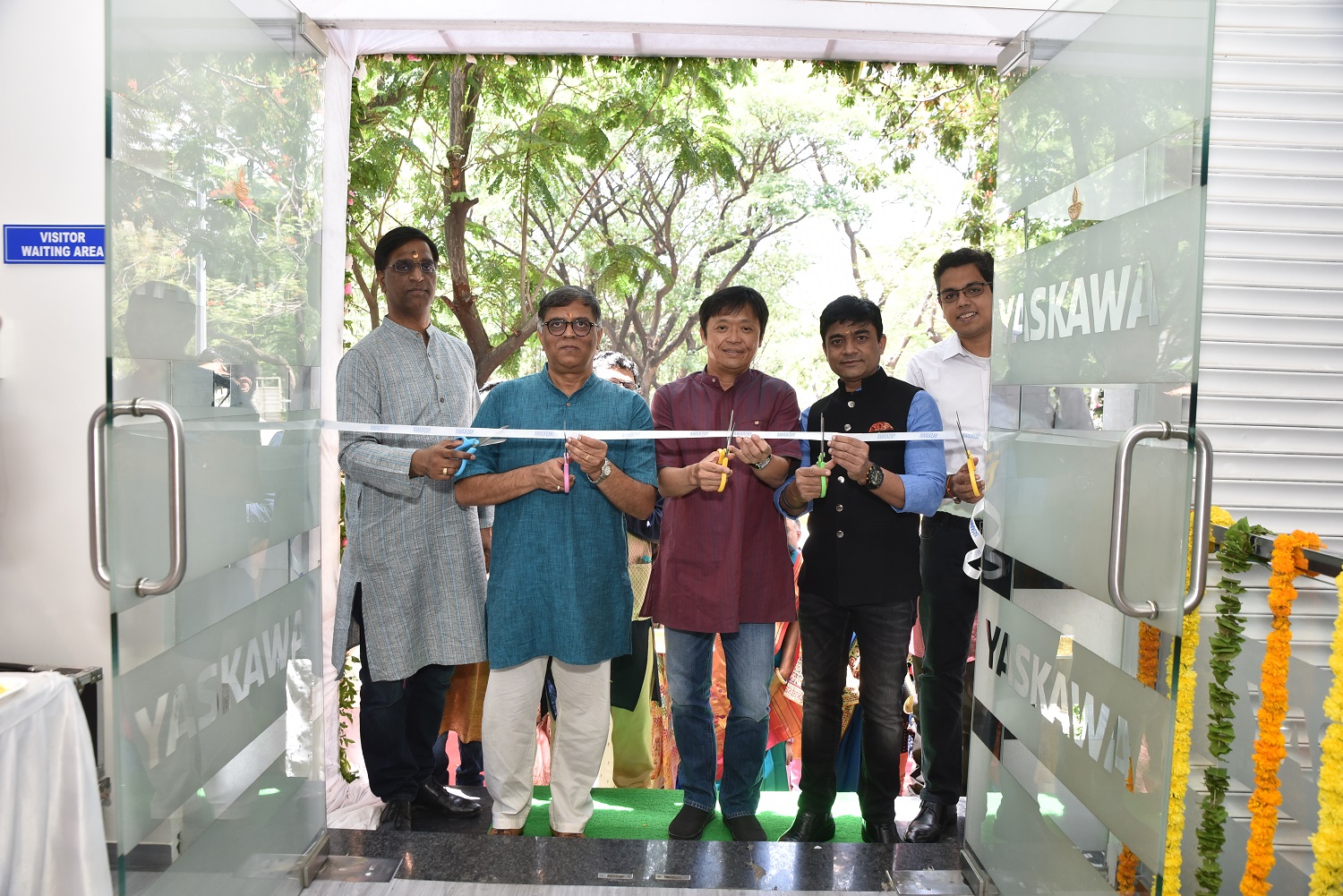 YASKAWA India celebrated Family Day at its newly upgraded and fully equipped sales and support office in Pune.
May 6, 2022- Pune, A truly new experience: As part of its recent renovation and well-equipped centre in Pune, Yaskawa India celebrated family day in its Pune Office. This state-of-the-art facility includes demonstration centre featuring YASKAWA Robotics & Drives & Motion control product cells, training area, repair centre, cafeteria, conference room and a legacy wall which explains about 100+ years YASKAWA innovation history along with a strong network of support centres strategically located worldwide to serve our growing customer demands.
A ceremony to inaugurate the facility was held in the presence of all employees' families. Meeting each other's family members at this grand event was a great way for employees to engage with broader communities and help build strong relationships between colleagues as well as enhance the working culture.
Various activities were organised for the kids and other family members. Everyone had a blast. There were some really exciting gifts given away to the participants. A big thanks to everyone who attended and became a part of this grand celebration with us! This day not only integrated the families of employees with the company but ensures a sense of belongingness amongst co-workers as they celebrate this day as one big family.
We are dedicated to delivering high-quality, innovative solutions and to providing the highest level of customer satisfaction in the automation industry. To ensure we continue to offer a great service to our customers and partners, we invite you to visit our facility and share any feedback or concerns with us. We hope to share our knowledge through this new customer experience centre and encourage industries to embrace our game-changing technologies to gain a competitive edge for the local and global markets.