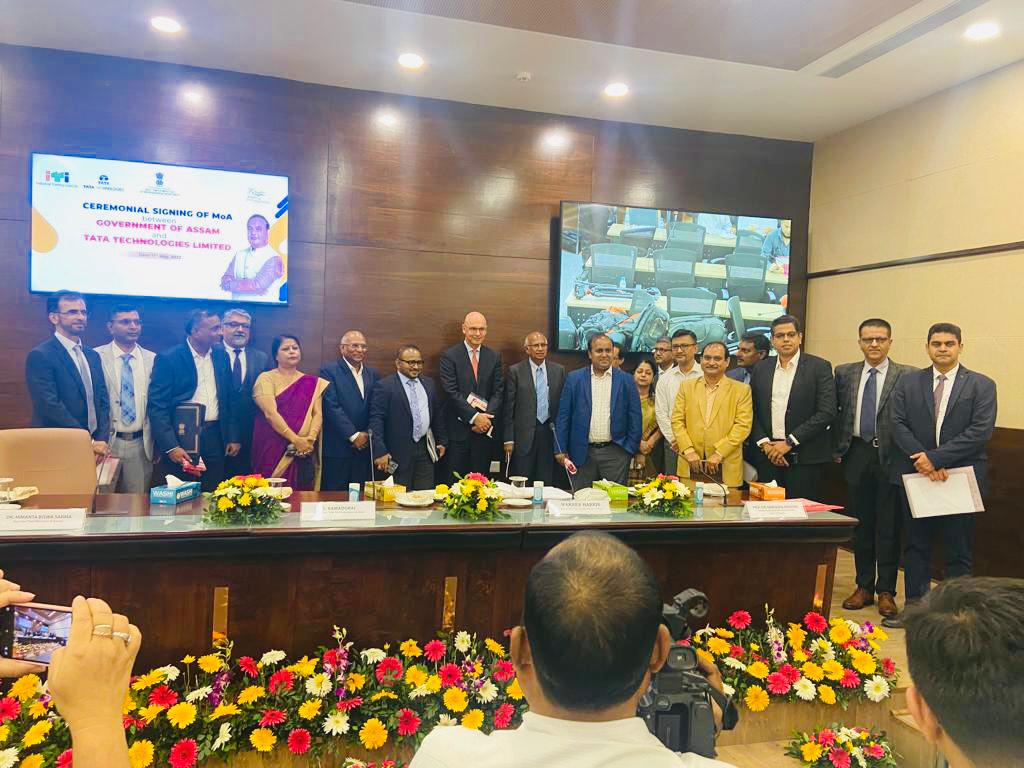 YASKAWA India and Tata Technologies, to now upskill and educate the workforce and youth of Assam state
May 11, 2022– Guwahati, As part of its partnership with Tata Technologies, Yaskawa India is pleased to announce the signing of MOA between the Govt. of Assam and Tata Technologies to transform polytechnics & ITIs into futuristic COEs in Assam. YASKAWA is honoured to contribute to this high social impact project that enables students of 34 State Polytechnics and 43 ITIs to develop their skillsets and capabilities in accordance with the latest trends of Robotic Automation & Technologies for various applications like welding, handling, pick & place and be part of the constantly transforming field of robotics. Earlier this year, the Government of Karnataka, had upgraded government-run ITIs across the state to Industry 4.0 standards and an MoU with the government of Bihar, for a similar initiative in the month of February 2022.
Together with 20+ Global OEMs, including YASKAWA India, Tata Technologies in collaboration with various state governments and private institutions, is helping upgrade technology, teaching methods, equipment and infrastructure across ITIs, Polytechnics, Engineering Colleges and Universities across the country.
The MoA signing ceremony with the Government of Assam was graced by the presence of the honourable Chief Minister of Assam, Dr. Himanta Biswa Sarma, Dr. B. K. Chakravarthy–IAS, Principal Secretary to the Govt. of Assam, Skill, Employment, and Entrepreneurship Department, Mr. Subramanian Ramadorai–Chairman, Tata Technologies Ltd., Mr. Warren Harris–MD and CEO, Tata Technologies Ltd., Mr. Sushil Kumar – AVP & Global Head, Govt Projects, Innovation & Skill Dev, Tata Technologies Ltd., Mr. Pushkaraj Kaulgud– Global Director, Education & skilling, Tata Technologies Ltd and other dignitaries from the Skill, Employment and Entrepreneurship Department, Government of Assam.
We extend our congratulations to the Government of Assam, for being the third state in the country to take pioneering steps in preparing the state's youth for the future through technology education.