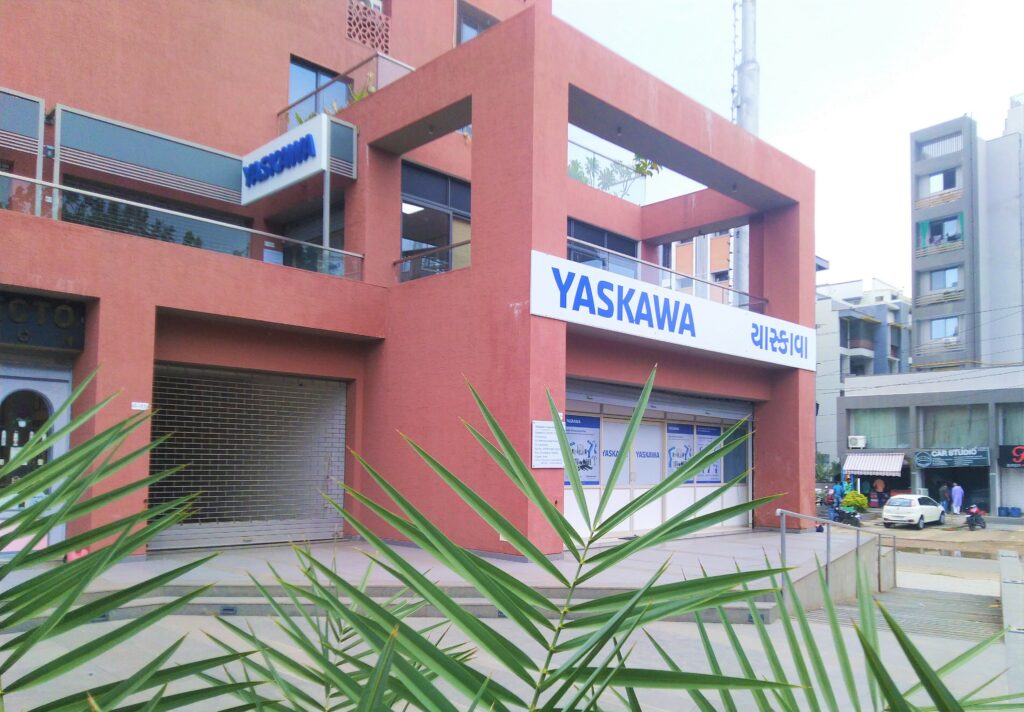 YASKAWA India expands its business operations with a new Branch Office to fuel growth and future opportunities in Gujarat Region.
Ahmedabad, India Yaskawa India Pvt Ltd., a wholly owned subsidiary of more than 100 years old Yaskawa Electric Corporation- Japan, announces its relocation to the state-of-the-art and fully equipped sales and support office in Ahmedabad, Gujarat. Spread over 4,000 sq. metres, YASKAWA new Ahmedabad premises will enable YASKAWA India to strengthen its deep rooting in Gujarat Market by delivering Robotics applications and Drives & Motion Control products and solutions to a wide range of Indian industries, including automotive, machine tools, FMCG, electronics, textile, crane, ceramic, health care and other upcoming sectors and will support local customers in optimizing their systems and processes through its strong sales, service, training, and technical support team.
"We are actively engaged in the industries and markets we serve, continually monitoring trends and technology to gain insights, identify opportunities, and provide relevant expertise and leadership to benefit our customers and partners", says Mr. Shailendra Salvi, CEO & Vice President, Yaskawa India Private Limited.
The facility includes conference hall, training centre, spare parts facility, repairing room and a demonstration centre where the latest technologies in Robotic Welding, gluing, deburring and material handling applications with Yaskawa AR1440+WL300/GP12 Robot Demo cell along with new innovations in D&M&C products viz. U1000 Matrix Converter, 3-level G7 PWM Inverter – G7, Advanced AC Drive GA700, GA500, A1000 & the latest Sigma-7 series motion products used for textile, crane, ceramic and HVAC applications will be showcased and can be utilized to carry out joint prove-out sessions with customers in Gujarat Region. With the help of this new customer experience centre, we will be able to share our knowledge and encourage Indian manufacturers to embrace our game changing technologies and become best-in-class manufacturers for local and global markets.
"We are dedicated to delivering high-quality, innovative solutions and to providing the highest level of customer satisfaction in the automation industry, to help our customers and partners be globally competitive" says Mr. Ajay Gurjar, Director & COO - Robotics Division Yaskawa India Pvt Ltd.
He added, "The opening of the Ahmedabad office in India is a testimony to our commitment and confidence in partnering India's growth story. India has always been a strategic market for Yaskawa, and this opening is an important milestone in making India a global hub for business services in the YASKAWA Group. By simplifying and standardizing our processes, we aim to increase our effectiveness and efficiency, as well as build new platforms for growth". This new centre, a continuation of YASKAWA India's consistent investments in the country is integral to Yaskawa's Next Level strategy and marks an important step towards building a state-of-the-art business service organisation.
In addition to Ahmedabad facility, Yaskawa India has its corporate headquarters and drives & motion control division, located in Bangalore and the robotics division in Manesar with branch offices across Pune, Bangalore & Chennai and a strong network of support centres strategically located to serve our growing customer base.